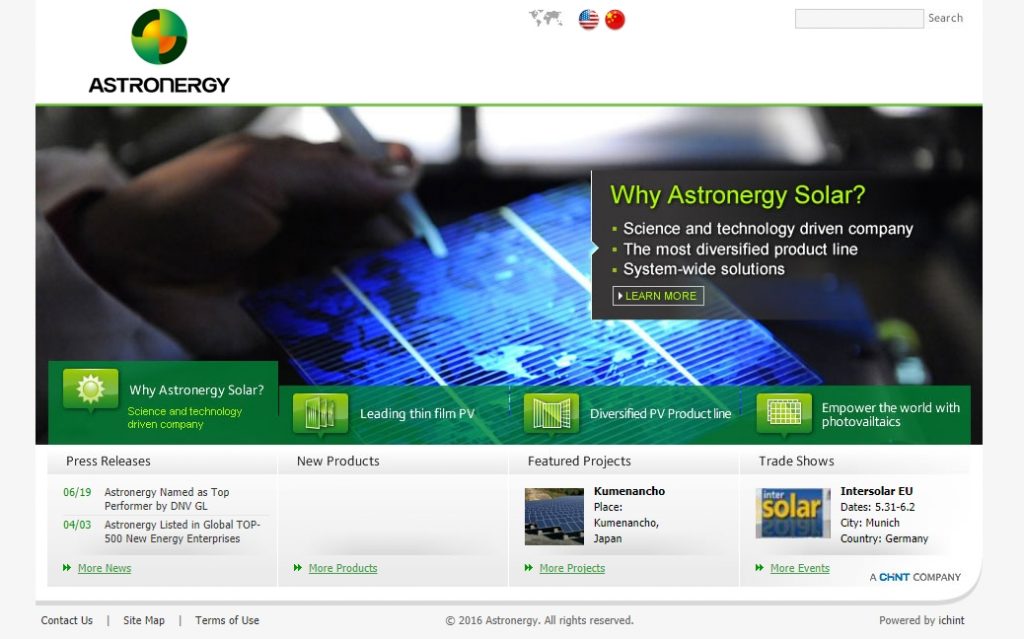 Astronage Solar Korea is a solar-saled solar module selling company.
It was established in 2009 with parent company of China CHINT GROUP. CHINT GROUP not only manufactures solar cells and modules, but also provides total solar photovoltaic solutions such as solar power plant development and financing.
Having inherited its parent company's DNA, Astronage Solar Korea not only supplies photovoltaic modules to Korea, Japan, Southeast Asia and Europe, but also builds and operates many solar power plants
In the future, Greenstone will pursue a number of joint projects for the construction of solar power plants not only in Astronauge and Korea, but also overseas, and plan to develop the know-how and technologies necessary for the construction of solar power plants.
As the first partner of our company, we are a strong partner company that enhances the completeness of our solar solution.